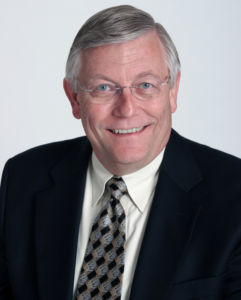 Jack A. Reynolds, Co-Founder and Executive Chairman
Jack A. Reynolds, DVM, DACLAM, DACVP and FIATP is a Founding Partner and the Executive Chairman of AnaBios. He recently retired from Pfizer as Senior Vice President of R&D and Worldwide Head of Safety Sciences. With over 30 years in the pharmaceutical industry, he is a seasoned leader within the pharmaceutical industry, having made substantial contributions to numerous development programs and important drug approvals. At Pfizer, he defined and implemented a new paradigm to elucidate, understand, manage and mitigate the inherent risks of medicines. This had a profound impact on Pfizer's early stage portfolio in reducing attrition, improving drug development effectiveness and expanding their R&D Portfolio. This early de-risking of drug development programs is only now being emulated by others.
Dr. Reynolds has the reputation of an industry trailblazer from his extensive work and leadership in building partnerships with regulatory agencies, and through leadership roles in professional societies, industry executive groups and scientific organizations. Dr. Reynolds is the founder and former Advisory Board Chair of the Drug Safety Executive Council, which now includes a membership of almost 2000 industry professionals and plays an important cross-industry role in collaboratively evaluating, validating and qualifying new technologies for safety testing and decision making. He is board certified in both Veterinary Pathology and Laboratory Animal Medicine and is a Fellow of the International Academy of Toxicological Pathologists. He is currently an Adjunct Professor in the Division of Pharmacotherapy and Experimental Therapeutics at the School of Pharmacy, The University of North Carolina at Chapel Hill and is a member of the Scientific Advisory Committee of the Global Alliance for TB Drug Development. In 2004, Dr. Reynolds received a Washington State University Distinguished Alumnus Award for Research and Teaching.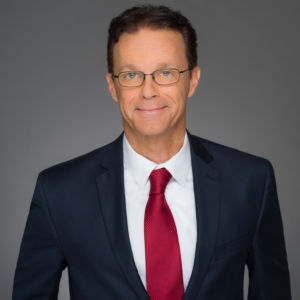 Andre Ghetti, Chief Executive Officer
Andre Ghetti, PhD, is CEO of AnaBios. He was formerly the President of AVIVA Biosciences where he led the growth of the company into drug discovery services and intellectual property commercialization. Prior to joining AVIVA Biosciences, Dr. Ghetti was involved in drug discovery programs at Aurora Biosciences, and later at Vertex Pharmaceuticals. Dr. Ghetti received his Ph.D. in Molecular and Cellular Physiology from the University of Verona (Italy) and completed his postdoctoral training at the California Institute of Technology.  From 1996 to 2001, Dr. Ghetti worked as a staff scientist at the Salk Institute, in La Jolla, California.  During the last several years, he has focused on the creation of new tools and strategies to advance biomedical sciences, with special emphasis on enabling the direct study of human biology and pharmacology to accelerate the rate of successful drug discovery and development.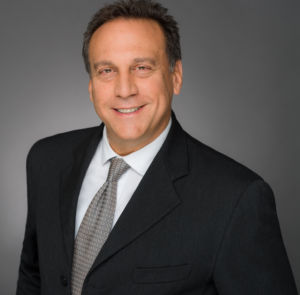 Paul Miller, Chief Corporate Development Officer
Paul E. Miller, PhD, is a Founding Partner and the Chief Business & Corporate Development Officer of AnaBios. He also founded Consulting Life Sciences, a biotechnology consulting and brokerage firm established in 2007.
Dr. Miller holds a BSc in Biochemistry from Dartmouth College (1979, Hanover, NH, USA) and a PhD in Physiology from McGill University Faculty of Medicine (1989, Montreal, Canada). His scientific career has spanned over 30 years with publications in prestigious journals such as Science and American Journal of Physiology. Over the years, Dr. Miller has conducted research across several areas of human physiology including differentiation and cancer, feto-maternal immunology, protein secretion pathways, intestinal motility and functional genomics.
With an extensive parallel business experience in the cultural artistic industry from 1986 to 2001, Dr. Miller has since combined his scientific expertise and his business acumen for the past 17 years in the biopharmaceutical industry. He has also successfully developed and marketed several innovative projects and services for preclinical CROs aimed at increasing the efficiency of the drug discovery, safety and development processes.

Howard Sampson, Chief Financial Officer
Howard Sampson, CPA, is the CFO of AnaBios. He has over 30 years of financial experience and 25 years in the biotech sphere.
Mr. Sampson was Vice President and Chief Financial Officer for iVOW, Inc. from July 2004 to August 2005, for The Immune Response Corporation from May 1999 to July 2002 and for Genta Inc. from December 1991 to October 1996. At Gen-Probe Inc. from 1985 to 1990, he held various positions including Controller and Treasurer and Chief Financial Accountant, and played an integral role from its inception through its acquisition.
Mr. Sampson has participated in numerous public and private financings, including three IPOs and currently serves as a director on the Board of a privately held company. A Certified Public Accountant (California), he began his career in public accounting at KPMG in San Diego and is a graduate of San Diego State University.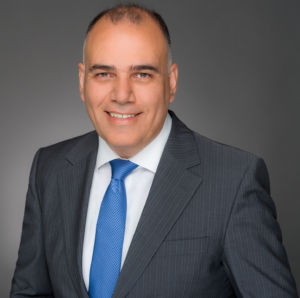 Najah Abi-Gerges, Vice President of Research & Development
Najah Abi-Gerges, PhD, is Vice President of Research & Development at AnaBios. Dr. Abi-Gerges holds a MSc in Physiology and Pharmacology from the University of Poitiers (France) and a PhD in Cardiac Physiology from Paris XI University (France). Prior to joining AnaBios, Dr. Abi-Gerges was involved in drug discovery programs at AstraZeneca plc. With over 17 years in the pharmaceutical industry, he is an innovative leader, having made substantial contributions to drug approvals (like Tagrissoâ a treatment for metastatic EGFR T790M mutation-positive non-small cell lung cancer), research across several areas of cardiac physiology and pharmacology resulting in over 40 published peer-reviewed articles, and novel paradigms to advance cardiovascular translational science. Dr Abi-Gerges is the Editor for the Journal of Pharmacological and Toxicological Methods, and is also a reviewer for more than 20 peer-reviewed scientific journals and review judge panel for various science institutes and foundations. Dr. Abi-Gerges is co-chair of the ion channel group in the CiPA initiative.
Guy Page, Director of Operations
Guy Page, who holds a BSc in biochemistry and an M.Sc. in physiology/biophysics from Sherbrooke University Faculty of Medicine (Quebec, Canada), is the Director of Operations at AnaBios. He has more than 18 years of scientific experience, including 16 years performing contract research for the pharmaceutical industry. After serving as the study director for IPS Therapeutique for four years, Page came to San Diego to initiate the GLP-compliant human cardiac testing platform at AVIVA Biosciences. Since AnaBios' inception, he has become instrumental in solidifying the company's foundations. He's also focused on directing in-vitro electrophysiology techniques related to human cardiovascular pharmacology safety and toxicology, as well as assessing pain outcomes on human dorsal root ganglions for the biopharmaceutical industry.