Below are upcoming tradeshows and conferences that AnaBios will be attending. Be sure to check back often to view our upcoming events. Want to schedule a meeting with an AnaBios representative? Email us at info@anabios.com.

AnaBios is an innovative biotech company that employs novel technologies to discover drugs directly in human tissues, eliminating translational risks related to species differences. AnaBios announces the selection of a clinical candidate with potential for non-addictive treatment of chronic inflammatory pain. Our compound is a dual inhibitor of 2 voltage-gated Nav channels expressed in human sensory neurons. The drug exhibits a strong, activity-dependent inhibitory activity under conditions of chronic inflammation, with minimal impact on normal nociception. Studies in validated human cardiac tissue models show an ample cardiac safety margin.  We observed a lack of measurable CNS-related side effects with very limited brain penetration. The compound is orally bioavailable and has favorable metabolic and PK properties with no detectable toxicity signals or adverse event potential seen in an array of early studies. AnaBios is seeking partnering opportunities for entering clinical trials. Visit us at booth 2614 at the BIO 2018 Convention to learn more.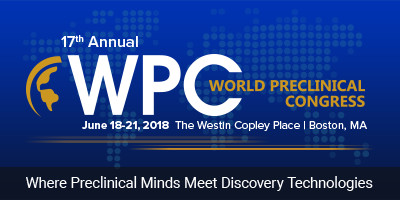 Dr. Najah Abi-Gerges, Vice President of Research & Development, will present new cardiac research, "A Human Cardiomyocyte-Based Platform for the Profiling of Positive Inotropes with Potential to Treat Heart Failure," at the 17th Annual World Preclinical Congress in Boston, Massachusetts.