HUMAN LUNG TISSUE FOR DRUG DISCOVERY
AnaBios offers high-quality human lung tissue samples with the highest RNA integrity (RIN) scores in the industry. Unlike traditional biobanks, our tissue samples are processed utilizing proprietary technology that minimizes ischemic breakdown and maintains the cellular matrix. With reliable data demonstrating the viability and functionality of our tissue, researchers can trust in the accuracy and reproducibility of their results. Our high-quality human lung tissue enables advanced research techniques such as spatial transcriptomics, immunocytochemistry and functional assays, facilitating cutting-edge research into lung disease, drug discovery and regenerative medicine.
Features:


Industry Gold Standard: Our human lung tissue samples have the highest RNA integrity (RIN) scores, ensuring the highest quality and accuracy of downstream applications.
Our tissue samples are processed using a proprietary solution that minimizes the ischemic cellular process breakdown, preserving the tissue's quality and function.
Validation data demonstrates the viability and functionality of our lung tissue samples, giving researchers confidence in their results.
Our high-quality tissue samples enable advanced research techniques such as transcriptomics, regenerative medicine and disease modeling.
PCLS samples are available from both normal (healthy) donors and donors with known medical conditions (COPD or fibrosis).
Benefits:


High-quality human lung tissue samples with high RIN scores (average 9 and above) enable accurate and reproducible results, critical for cutting-edge drug discovery research.
Allows for functional assays to test the effects of drugs and other compounds and assess their potential impact on lung function and health.
AnaBios offers custom dissections to meet the specific needs of our customers, providing flexibility and customization.
High-quality human lung tissue samples enable researchers to better understand disease mechanisms and drug effects, ultimately leading to improved drug development.
DOWNLOAD ANABIOS HUMAN LUNG BROCHURE
*By clicking on the "Submit" button above, you are agreeing to AnaBios' privacy policy.
CRYOPRESERVED HUMAN PCLS FOR DRUG DISCOVERY
The human lung is a key organ for multiple therapeutic endpoints, as well as a system that must be evaluated for potential drug-induced toxicities to ensure safety. Modeling the complex interplay of respiratory and vascular components through a reductionist approach has proven to be exceedingly difficult as significant differences exist between preclinical animals and humans1. To that end, AnaBios offers cryopreserved human precision-cut lung slices (PCLS) as an ex vivo preparation that maintains the complex cellular composition, native architecture and functionality of human lung tissue2.
With over 10 years of demonstrated industry-leading expertise and a large tissue procurement network across the United States, AnaBios has been providing best in class cryopreserved PCLS that retain native architecture for discovery and safety work across innate immune and functional endpoints for discovery, toxicity and safety testing.
CLINICAL SUCCESS BEGINS WITH BEST-IN-CLASS MATERIAL
Our proprietary processes, streamlined logistics, and strong network relationships enable AnaBios to provide industry-leading human lung tissue samples that bring early human insight to drug discovery and drive advancement of the most safe and efficacious compounds. 
Human precision-cut lung slices from AnaBios are representative of the high-quality standards necessary for successful drug discovery. High-quality human tissue samples such as this enable successful and accurate outcomes of downstream workflows, such as RT-PCR, spatial transcriptomics, ICC and functional assays.
Figure 1 below illustrates a northern blot of precision-cut lung tissue from six different donors. The clear separation of 28S and 18S ribosomal peaks with little to no degradation products in the entire sample provide an average RIN score of 9.6 ± 0.2 as calculated by the Agilent BioAnalyzer system, which is much higher than the industry standard of 7 (on a scale of 1-10).  
Figure 1: Northern Blot of Precision-Cut Lung Slices
EX VIVO RECAPITULATION OF NATIVE STRUCTURE
The lung represents a very complex intersection of the respiratory and vascular systems and resulting cytoarchitecture. AnaBios' precision-cut lung slices accurately represent these components with high viability for successful downstream interrogation. PCLS samples show greater than 90% viability upon thaw and contain both respiratory and vascular components.  
Figure 2: Thawed PCLS Demonstrates High Viability
In Figure 2 (above), a thawed PCLS shows high viability and recapitulates both respiratory and vascular components. LEFT: Live/Dead staining (calcein AM and ethidium homodimer, respectively) demonstrate the high viability of thawed PCLS (imaged 2 days post-thaw, scale bar is 25µM). RIGHT: Brightfield image of a thawed PCLS with arteriole (a) and airway (A) labeled.
A PLATFORM FOR DETECTING & MODULATING EARLY IMMUNE SYSTEM RESPONSE
Hallmarks of respiratory toxicity include inflammatory responses and cytokine release. Understanding and limiting early innate immune response in the lung is a crucial component of developing safe and effective medicines across therapeutic modalities. 
Our human PCLS samples show inflammatory responses to a variety of insults and the biorepository enables investigation of donor specific responses across varied population demographics. 
Figure 3 below exemplifies the early immune response of PCLS samples with an upregulation of IL6 transcription and protein release in response to lipopolysaccharide (LPS) application (customer data).  Additional examples are available upon request.
Figure 3: Human PCLS Samples Show Inflammatory Responses
NATIVE FUNCTIONALITY THAT FITS YOUR WORKFLOW
Ultimately, the usefulness of a preclinical model is determined by its functionality, clinical translation and adaptability to drug discovery workflows.  In addition to recapitulating expected responses across respiratory and vascular dilation and constriction, our human precision-cut lung slices are shipped and stored as cryopreserved samples, ready to be thawed and used on-demand when needed in your workflow. 
As shown below in Figure 4, an example of a qualified human PCLS reacts to dilators and constrictors with identical responses from fresh and cryopreserved samples. Thawed PCLS can also show bronchial dilation. The movie illustrates bronchial dilation in response to a drug application (left) with the time course of dilation (middle) and quantification (right).   
Figure 4: Thawed Precision-Cut Lung Slices Show Bronchial Dilation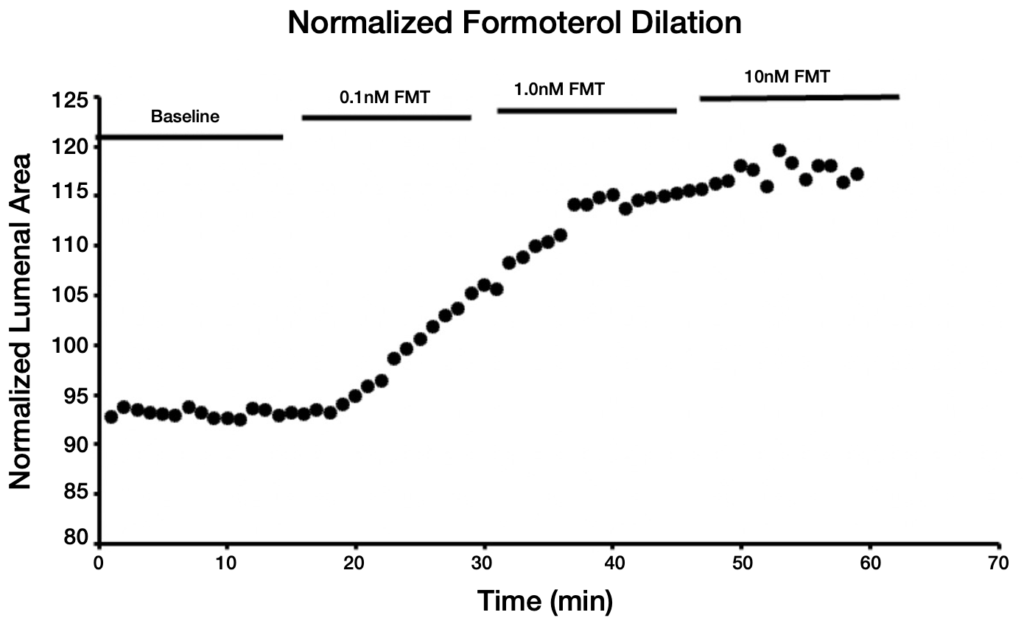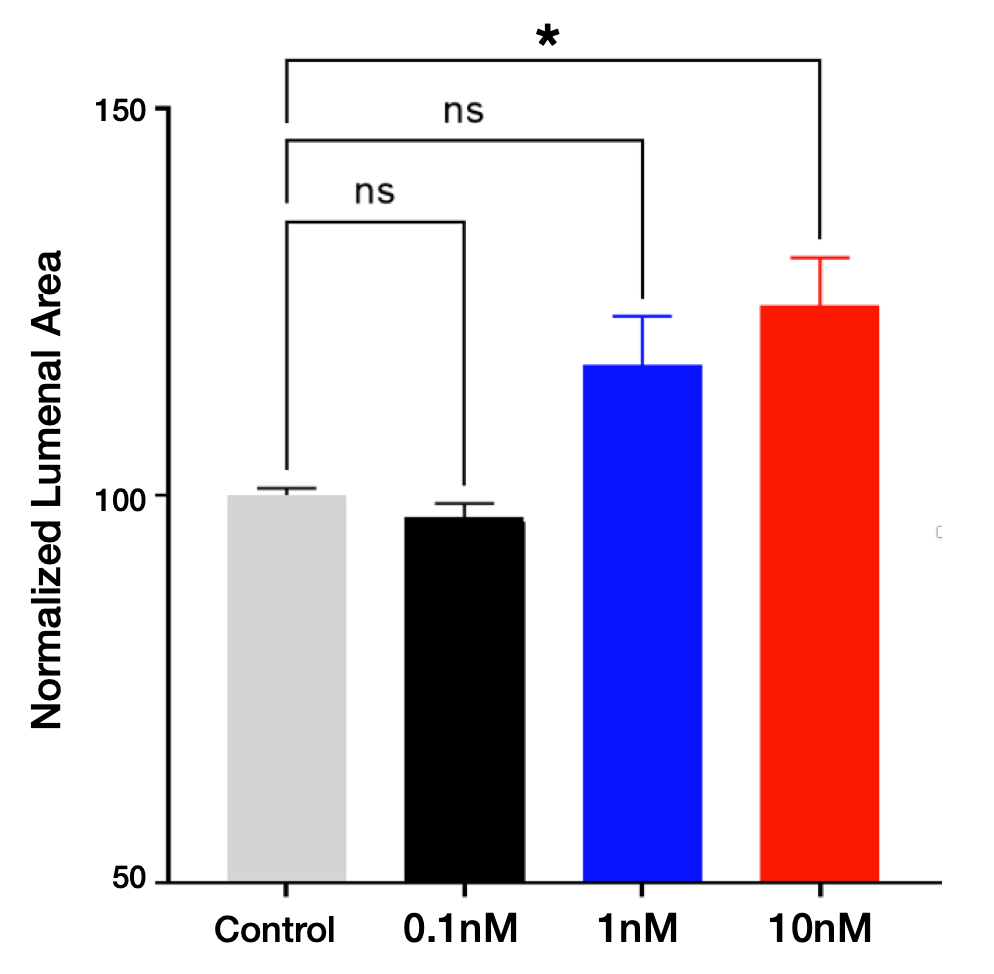 Figure 5. Thawed Human PCLS Performs Identical to fresh pCLS
Figure 5 (above) shows fresh and thawed PCLS responses to endothelin application. Pictographs showing precision-cut lung slice samples with arteriole (a) and airway (A) components (left) and the selective and identical responses of arterioles in the fresh and thawed arterioles to endothelin application (right). 
1.    Persson CG. Con: mice are not a good model of human airway disease. Am J Respir Crit Care Med. 2002 Jul 1;166(1):6-7; discussion 8. doi: 10.1164/rccm.2204001. PMID: 12091161.
2.     Liu G, Betts C, Cunoosamy DM, Åberg PM, Hornberg JJ, Sivars KB, Cohen TS. Use of precision cut lung slices as a translational model for the study of lung biology. Respir Res. 2019 Jul 19;20(1):162. doi: 10.1186/s12931-019-1131-x. PMID: 31324219; PMCID: PMC6642541.
LUNG RESEARCH WEBINARS SPONSORED BY ANABIOS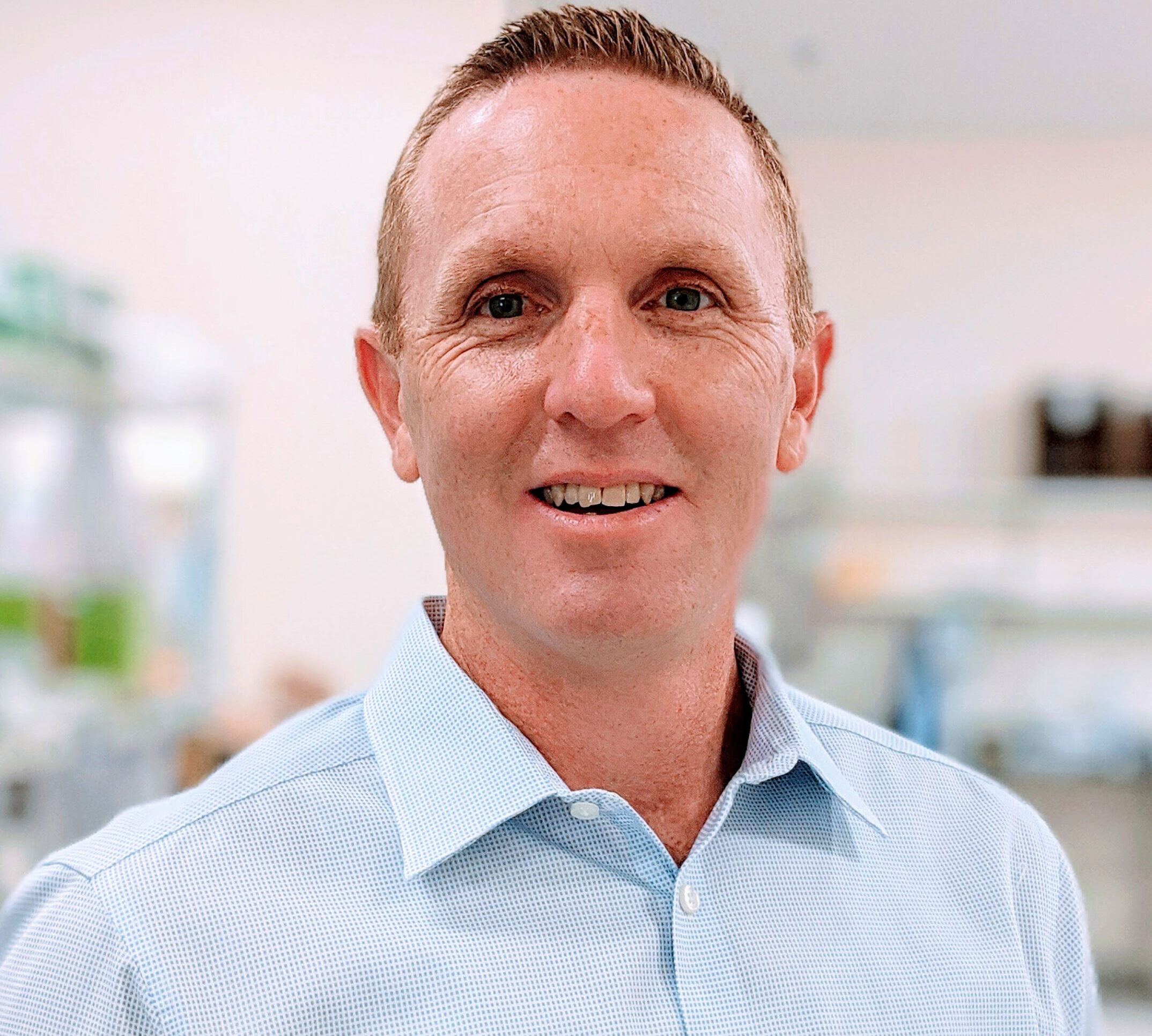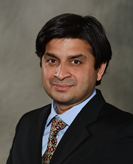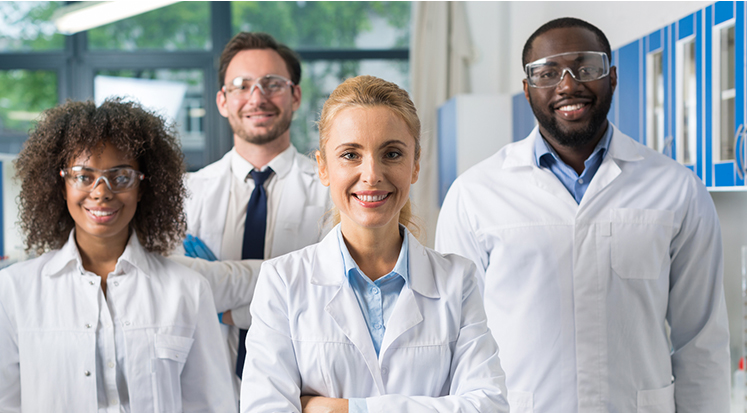 To inquire about products, services and pricing, please go to the 'Contact Us' page by clicking the button below.